Newport

24V 50Ah Lithium Battery with Charger
New
Newport

24V 50Ah Lithium Battery with Charger

Regular price $929.00 Sale

Introducing the Newport Bluetooth Lithium Battery - the ultimate upgrade for your fishing gear. With options available in 24V50Ah, 36V30Ah, and 36V40Ah, this advanced battery combines Bluetooth monitoring and lightweight lithium technology. Stay connected, fish with confidence, and experience cutting-edge performance.

Regular price $929.00 Sale
Recommended Accessories
Newport NK180 - 1.8HP Electric Kayak Motor
$999.00
Newport Cable Extension Kit
$27.95
Newport Battery Quick Disconnect
$45.99
Newport NK180 - 1.8HP Electric Kayak Motor
$999.00
The NK180 brushless kayak motor offers excellent performance and power to any kayak angler looking to increase their range and catch more fish on fresh or saltwater. This brushless kayak mot. . .
Newport Cable Extension Kit
$27.95
This trolling motor cable extension kit allows for the quick and easy lengthening of motor wires without impacting the . . .
Newport Battery Quick Disconnect
$45.99
The Newport Battery Quick Disconnect kit provides an easy way to add a quick connect/disconnect from your battery to your powered devices. With our connection pad and included installation t. . .
CUSTOMER SUBMITTED PHOTOS
Bluetooth Monitoring
Get real-time battery power updates for ultimate control.
Ultra-Lightweight
Easy portability for hassle-free transportation.
Long-Lasting Power
Enjoy extended fishing trips without worrying about battery life.
Fast Charging Time
Minimize downtime with quick equipment turnaround.
Reliable Performance
Withstand extreme temperatures for consistent operation.
Lithium Phosphate Chemistry
Advanced stability and reduced risk of thermal runaway or combustion
Precision Power Delivery
Optimized performance tailored for Newport motors.
UPGRADE TO NEWPORT LITHIUM BATTERIES
With Newport Lithium Batteries, you'll be able to stay out longer, go further, and have a longer life cycle than conventional Lead-Acid marine batteries.
3000+

Charge Cycles

Up To 10 Years

Shelf Life

90% Usable Capacity

Built In

Battery monitoring system
Runtime Up to 50 Hours
5% Throttle @25w

50Hrs

20% Throttle @100w

12Hrs

50% Throttle @250w

4.8Hrs

100% Throttle @500w

2.4Hrs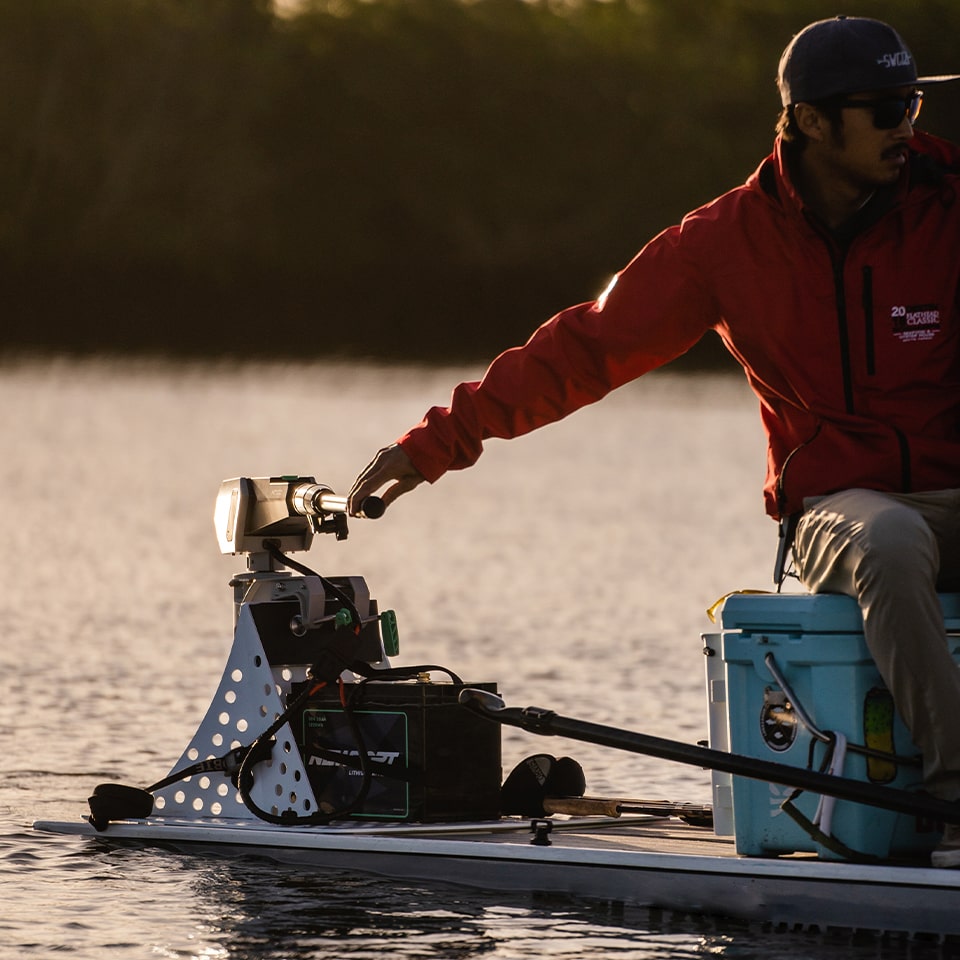 Voltage: 24V
Capacity: 50Ah
Chemistry: LiFePo4
Weight: 28.2
Dimensions: L10.2"xW6.6"xH8.3"
Life Cycles: 3000
BMS: 50A
Max Charge Voltage: 30V
Discharge Cutoff Voltage: 20V
Max Charge Current: 50A
Max Discharge Current: 50A
Peak Current: 150A
Operating Temperature: -4 to 140 Degrees
BCI Group Size: 24
Terminal: M8
Customer Reviews
Write a Review
Ask a Question
08/24/2023
Cheng X.

United States
24v50Ah
First, I want to say costumer service is awesome! Gary is super helpful and was able to get me all I need. Battery is as good as it gets. A full day on the water and battery remains fully charge. So far I've done two full days and still haven't need to charge the battery.
03/14/2023
Mike B.

United States
Newport 24V
Newport was great, they proactively reached out to me when I originally ordered a 36V, with the 24V Motor by mistake. Once it was clear I mis-ordered they worked with me to get the correct battery, and allowed me to get the On Sale Price for this correction.
12/31/2022
steven m.

United States
Great product great value!
We bought two 24v batteries for our NK180 motors and couldn't be happier! The delivery was fast and sure, and a special thanks to Gary for overseeing our purchase!