Newport

36V 40Ah Extended Range Lithium Battery with Charger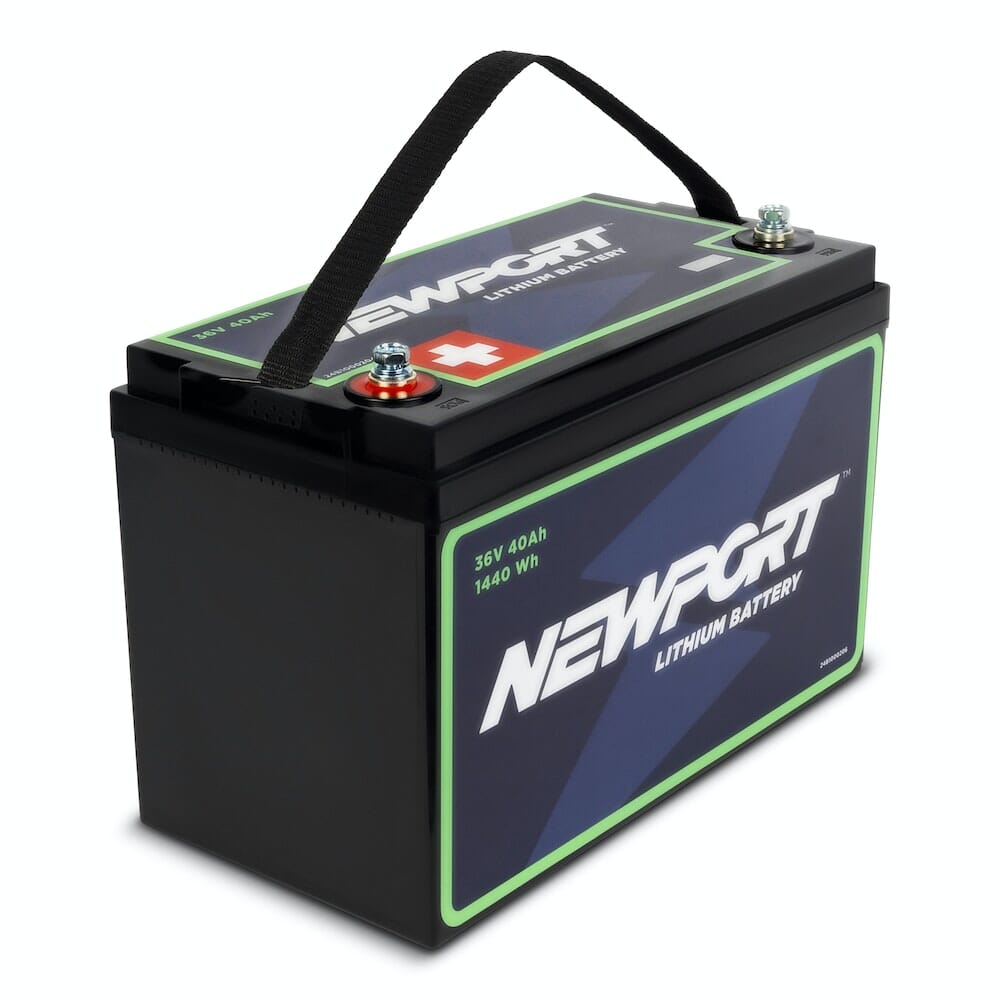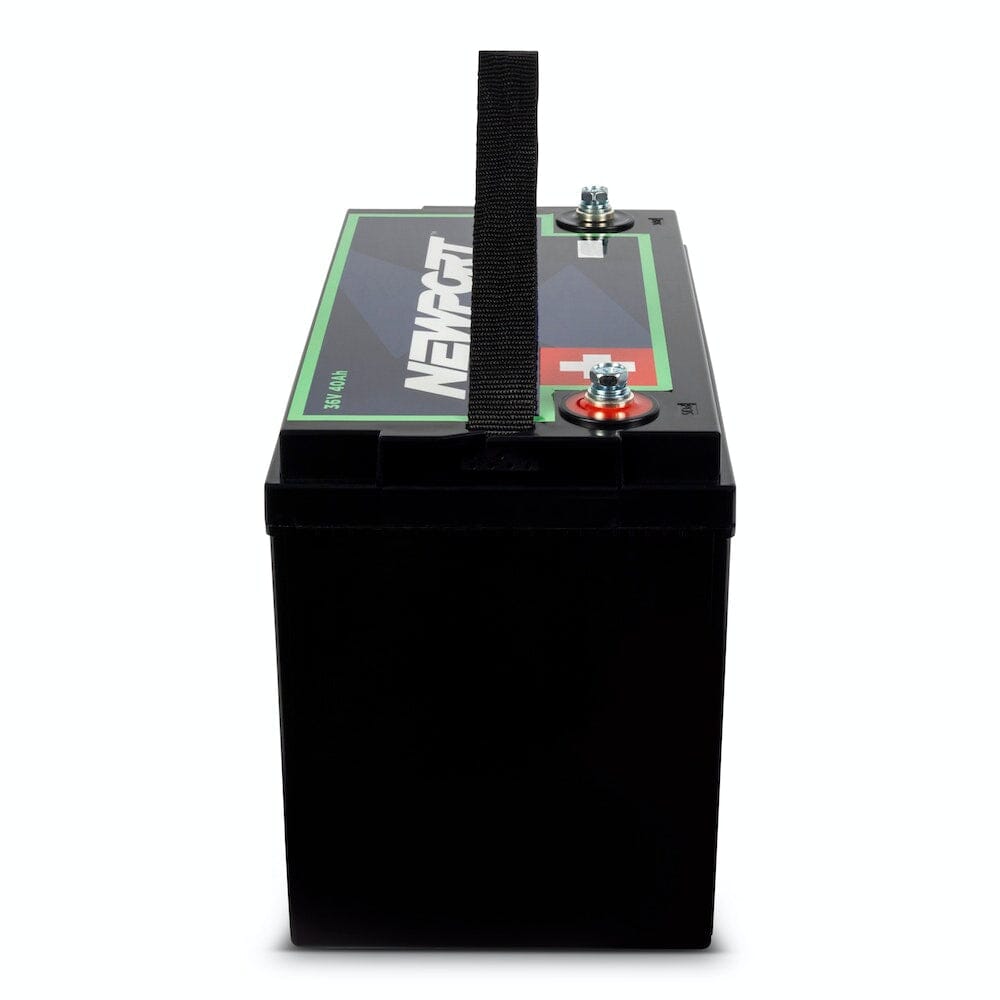 New
Newport

36V 40Ah Extended Range Lithium Battery with Charger

Regular price $1,149.00 Sale

Introducing the Newport Bluetooth Lithium Battery - the ultimate upgrade for your fishing gear. With options available in 24V50Ah, 36V30Ah, and 36V40Ah, this advanced battery combines Bluetooth monitoring and lightweight lithium technology. Stay connected, fish with confidence, and experience cutting-edge performance.

Regular price $1,149.00 Sale
Recommended Accessories
Newport NT300 - 3hp Electric Outboard Motor
$1,199.00
Newport NK300 - 3HP Electric Kayak Motor
$1,299.00
Newport Cable Extension Kit
$27.95
Newport NT300 - 3hp Electric Outboard Motor
$1,199.00
Redefining power, the NT300 is a clean, quiet, 3 horsepower motor in a compact, portable package. Even better? It's electric.
Newport NK300 - 3HP Electric Kayak Motor
$1,299.00
It's time for a revolutionary experience on the water. Designed for the serious kayak angler, the NK300 offers unmatched power in an ultra-quiet, energy-efficient. . .
Newport Cable Extension Kit
$27.95
This trolling motor cable extension kit allows for the quick and easy lengthening of motor wires without impacting the . . .
CUSTOMER SUBMITTED PHOTOS
Bluetooth Monitoring
Get real-time battery power updates for ultimate control.
Ultra-Lightweight
Easy portability for hassle-free transportation.
Long-Lasting Power
Enjoy extended fishing trips without worrying about battery life.
Fast Charging Time
Minimize downtime with quick equipment turnaround.
Reliable Performance
Withstand extreme temperatures for consistent operation.
Lithium Phosphate Chemistry
Advanced stability and reduced risk of thermal runaway or combustion.
UPGRADE TO NEWPORT LITHIUM BATTERIES
With Newport Lithium Batteries, you'll be able to stay out longer, go further, and have a longer life cycle than conventional Lead-Acid marine batteries.
3000+

Charge Cycles

Up To 10 Years

Shelf Life

90%

Usable Capacity

Built In

Battery Monitoring System
Runtime 36v 40Ah
Up to 40 Hours of Runtime
3% Throttle @40w

39.2Hrs

20% Throttle @260w

6Hrs

50% Throttle @650w

2.4Hrs

100% Throttle @1300w

1.2Hrs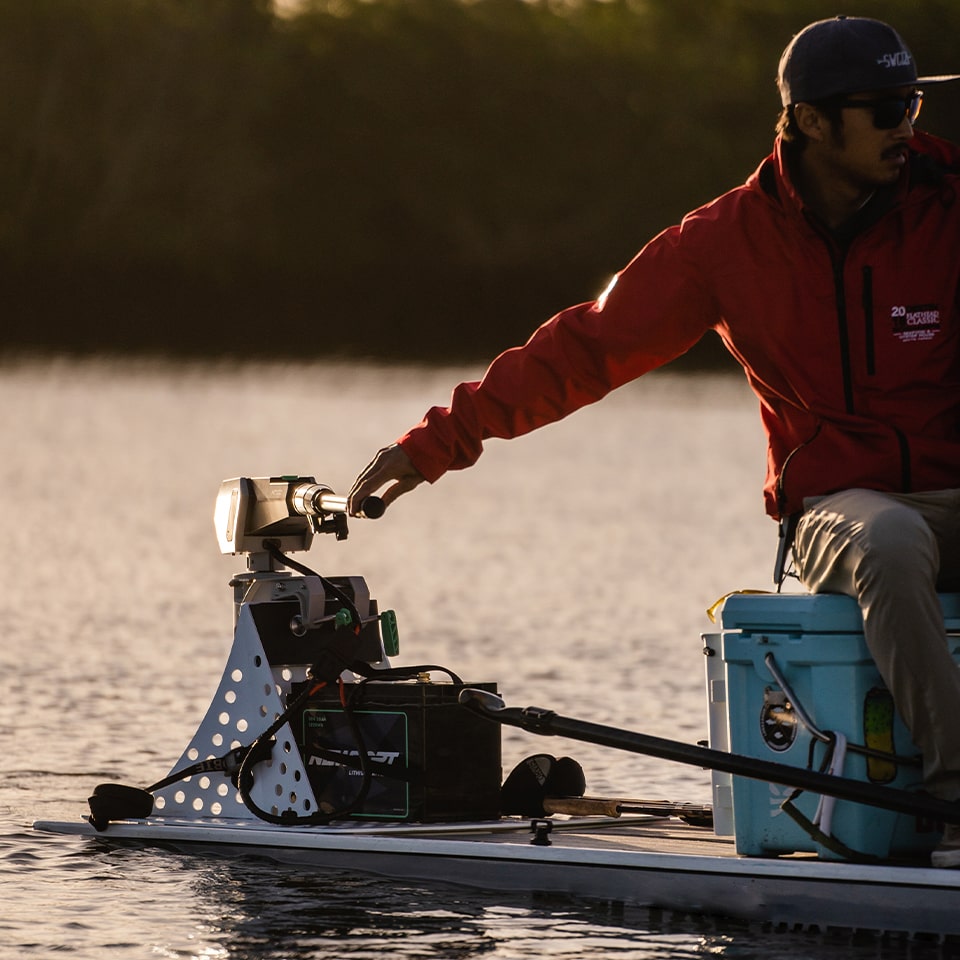 Voltage: 36V
Capacity: 40Ah
Chemistry: LiFePo4
Weight: 28.9
Dimensions: L12.9"xW6.7"xH8.4"
Life Cycles: 3000
BMS: 50A
Max Charge Voltage: 45V
Discharge Cutoff Voltage: 30V
Max Charge Current: 50A
Max Discharge Current: 50A
Peak Current: 150A
Operating Temperature: -4 to 140 Degrees
BCI Group Size: 31
Terminal: M8
Customer Reviews
Write a Review
Ask a Question
08/29/2023
Gabe C.

United States
Quality!
The quality you'd expect from Newport, they never disappoint.
08/17/2023
Helen E.

United States
Great Battery!
We have just used this battery with the NT300 Newport motor and a 10' Newport dinghy for a 10 day trip to Chatterbox Falls in Princess Louisa Inlet on British Columbia's west coast. We had it shipped domestic US shipping to Blaine, WA and a freight forwarder that we use brought it into Canada for $18.00 CAD. This is our normal way to import large-value shipments so we pay way less shipping, manage the brokering and pay the taxes ourselves at the airport CBSA office. First we read all the paperwork and found that the battery arrived with less charge than it should have. After checking with customer service at Newport we went on to charge and use it successfully. It is used with the NT300 and a Newport 10' dinghy as the tender package for our Tollycraft CPMY (Tollycraft 44'). We found that the battery lasted a log time, far longer than we needed it to. We spent hours on the Newport dinghy exploring the anchorage, going down the coast to waterfalls and hiking trails and ashore to the pub. The battery life or performance was never an issue. We recharged it most days, but one time we didn't bother, as it had 3/5 life left. We typically motored with it at 40% to 80% throttle and that was all we needed to get everywhere in comfort and quietly.
08/11/2023
Alexander R.

United States
36v 40ah
Love the Bluetooth feature
08/10/2023
Tim P.

Canada
36V 40Ah Battery
I've been running the NK300 with the Newport 36V 40Ah battery for a few weeks now. The battery has been flawless and I have not run out of power yet.
08/08/2023
Nicky E.

United States
Battery
Battery is incredible and light. Customer service, Romel Labrador, was beyond top notch. Customer for life.