Newport

36V 30Ah Lithium Battery with Charger
New
Newport

36V 30Ah Lithium Battery with Charger

Regular price $949.00 Sale

Introducing the Newport Bluetooth Lithium Battery - the ultimate upgrade for your fishing gear. With options available in 24V50Ah, 36V30Ah, and 36V40Ah, this advanced battery combines Bluetooth monitoring and lightweight lithium technology. Stay connected, fish with confidence, and experience cutting-edge performance.

Regular price $949.00 Sale
Recommended Accessories
Newport NT300 - 3hp Electric Outboard Motor
$1,199.00
Newport NK300 - 3HP Electric Kayak Motor
$1,299.00
Newport Cable Extension Kit
$27.95
Newport NT300 - 3hp Electric Outboard Motor
$1,199.00
Redefining power, the NT300 is a clean, quiet, 3 horsepower motor in a compact, portable package. Even better? It's electric.
Newport NK300 - 3HP Electric Kayak Motor
$1,299.00
It's time for a revolutionary experience on the water. Designed for the serious kayak angler, the NK300 offers unmatched power in an ultra-quiet, energy-efficient. . .
Newport Cable Extension Kit
$27.95
This trolling motor cable extension kit allows for the quick and easy lengthening of motor wires without impacting the . . .
CUSTOMER SUBMITTED PHOTOS
Bluetooth Monitoring
Get real-time battery power updates for ultimate control.
Ultra-Lightweight
Easy portability for hassle-free transportation.
Long-Lasting Power
Enjoy extended fishing trips without worrying about battery life.
Fast Charging Time
Minimize downtime with quick equipment turnaround.
Reliable Performance
Withstand extreme temperatures for consisten operation.
Lithium Phosphate Chemistry
Advanced stability and reduced risk of thermal runaway or combustion.
Precision Power Delivery
Optimized performance tailored for Newport motors.
UPGRADE to Newport Bluetooth Lithium Batteries
With Newport Bluetooth Lithium Batteries, you'll be able to stay out longer, go further, and have a longer life cycle than conventional Lead-Acid marine batteries.
Runtime 36V 30Ah
Up to 30 Hours of Runtime
3% Throttle @40w

30Hrs

20% Throttle @260w

5Hrs

50% Throttle @650w

2Hrs

100% Throttle @1300w

1Hr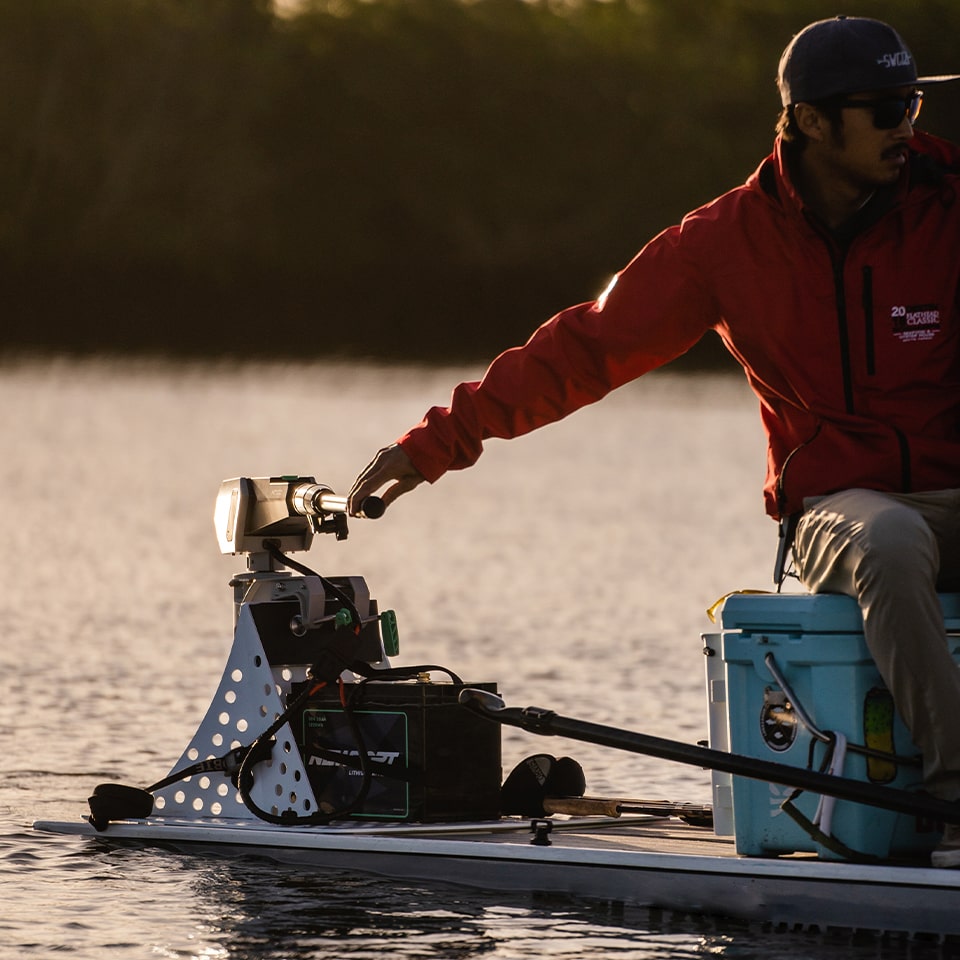 Voltage: 36V
Capacity: 30Ah
Chemistry: LiFePo4
Weight: 24.3
Dimensions: L10.2"xW6.6"xH8.3"
Life Cycles: 3000
BMS: 40A
Max Charge Voltage: 45V
Discharge Cutoff Voltage: 30V
Max Charge Current: 40A
Max Discharge Current: 40A
Peak Current: 120A
Operating Temperature: -4 to 140 Degrees
BCI Group Size: 24
Terminal: M8
Customer Reviews
Write a Review
Ask a Question
09/05/2023
Parag P.

United States
08/16/2023
Johnathan H.

United States
Great Battery and Customer service
First, the battery and product are great. They are performing the way I hoped and then some. I was upset with it taking so long to receive my order and found out it may have been lost in transit. The Newport customer service team really took care of me in the end and made me a happy customer. The battery and motor are top quality and work flawlessly. Thank you, Newport Team!
08/02/2023
Nate W.

United States
Light Weight and Great Range with my NT300!
I've been able to try out the Newport NT300 electric motor on my small skiff and the battery I used was the Newport 36V 30Ah bluetooth lithium battery. I actually wired two of them in parallel for extending my range even farther. In total, I did over seven miles on San Diego bay in head-on wind and chop, and at the end of the day, I still had plenty of power to get me back to the launch. Overall, the lighter weight of the LiFePO4 chemistry and longevity in battery life makes this the obvious choice when shopping for a power source for your small vessel.
07/31/2023
Matt B.

United States
Super excited!!
Honestly I have not used tue battery yet because there was a delay in receiving my NK300. But I cannot wait to set it up and get out on the water. I plan to do another review once I get everything together.
07/31/2023
Irwin F.

United States
Bluetooth ftw
Love the battery. Have never owned another trolling motor battery so I got nothing to compare it to but it works amazing. Love the Bluetooth feature, really nice to be able to cruise along and check the battery life on my phone. It also lasts all day I was worried 30ah wouldn't be enough but I easily get over 10 miles fishing for over 6 hours and it's still at 60-70% battery life. When going for a long distance run I set it to 40% and get to about 5mph and when I start cruising along a bank I set it to 5-10%. So its practically running the whole 6 hour day. Great product from Newport once again. Side note kinda odd that the two negative reviews got deleted